Quality Fire Alarm Products
Firenet Systems, Inc., sells products from major manufacturers, including Gamewell-FCI, Permalert, Xtralis, and Honeywell. All products are backed by a five-year manufacturer's warranty, and a one-year Firenet labor warranty. We provide service for all of our own products as well as those from other manufacturers, 365/24/7.
Gamewell-FCI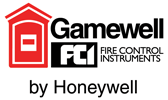 Firenet is a distributor, designer, installer and service provider for Gamewell-FCI fire alarm systems in Minnesota and Wisconsin. Our factory-trained, NICET-certified staff has completed projects for a wide variety of customers – from small office buildings to large networked hi-rise systems. We have a long history with Gamewell-FCI and are the Platinum distributor in Minnesota. Additionally, our products are backward compatible to allow us to upgrade old Gamewell and FCI systems and keep the field devices in place.
We can upgrade your old existing Gamewell fire alarm system by installing a new E3 Gamewell-FCI head end panel and keeping your existing devices in place. This prevents extensive down time and provides the building blocks for a complete upgrade, as your budget allows. We have completed multiple upgrades to existing Gamewell fire alarm systems in existing facilities.
Gamewell-FCI is one of the Honeywell Fire Solutions Group companies. Gamewell's history goes all the way back to 1852 utilizing the telegraph system to pinpoint the location of and communicate a fire alarm. Fire Control Instruments (FCI) was founded in Newton, MA in 1976. FCI introduced the first addressable control panel in 1989. FCI was acquired and became a division of the Honeywell Fire Solutions Group. They developed two-wire technology and the first to introduce broadband technology. Gamewell was later acquired and became a division of Honeywell Fire Solutions Group and shortly thereafter Gamewell and FCI unite and created the name Gamewell-FCI.
* The LOC provides the onsite monitoring and control of voice and notification appliances as required by MNS by the Department of Defense in its Unified Facilities Criteria 4-021-01 document. Gamewell-FCI has designed its LOC to rigorous specifications that meet or exceed future anticipated codes and standards. As a major component of an MNS, Gamewell-FCI's LOC is designed to integrate seamlessly with the E3 Series, resulting in an extremely cost-effective fire alarm/MNS combo solution. Likewise, the E3 series can serve as a "side-car" audio MNS when paired with many alternative brands of fire alarm systems.
Mass Notification Systems
Gamewell-FCI has released a new series of mass notification solutions as part of its E3 Series line of emergency evacuation systems. With this solution, we can provide a robust mass notification system (MNS) via several new products, including a Local Operating Console* (LOC), backlit signage, high-threat switches, amber strobe, and specialized speakers as part of our E3 fire alarm system.
Contact Firenet Systems to learn more about our fire alarm products and professional service. Learn more about our fire suppression products, too.